A group from www.yorkshire-divers.com met at Vobster Quay.
The mission?
To have a fun dive and raise money for the RNLI...
Exeter BS-AC were represented by...
 a Snowman...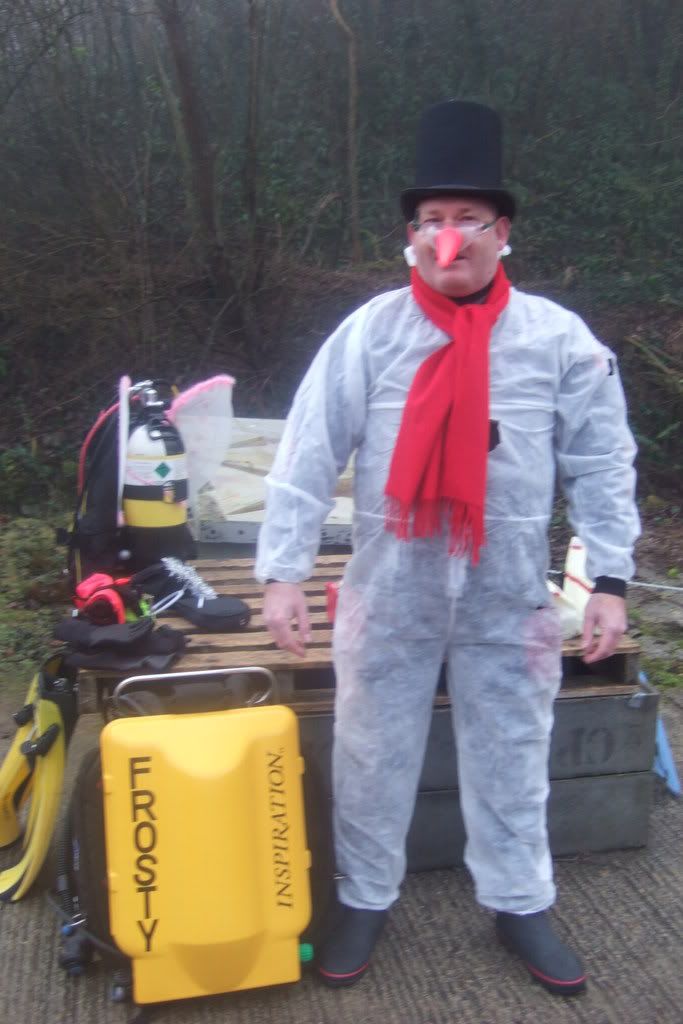 a Fairy....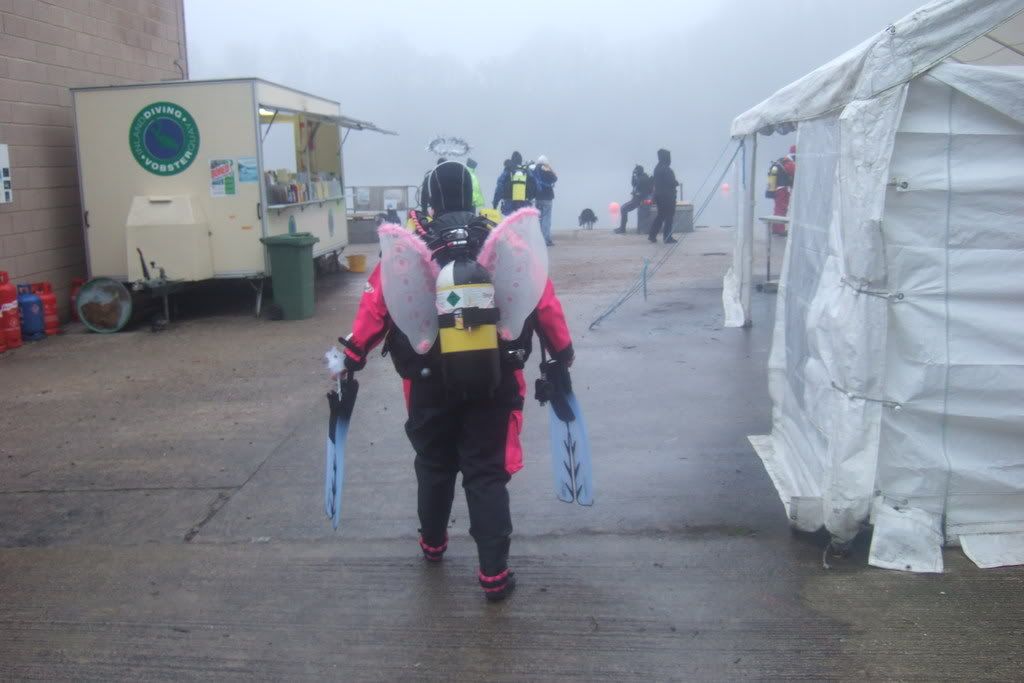 and a Viking!  
aka Nick, Julie and Paul
BBC Radio Somerset were there to record the madness...
Julie was interviewed and did a great PR job for the BSAC
Paul was interviewed - a diving pagan amongst the Santas?
Video of the event is going to be on the BBC Somerset webpage.
It was all a bit surreal.. Santas diving
with a snowman, and a fairy
and a viking with an umberella!
and a couple of the best fun dives I have ever had!
The Solstice was celebrated - Mead was consumed post dive, with Christmas crackers, paper hats and mince pies for the non-Pagans!
. 
A really good fun day out
more photos and details at... http://www.yorkshire-divers.com/forums/trip-reports/65228-scuba-santa-22-december-2007-vobster-quay.html#post829157